Category Archives:
Desserts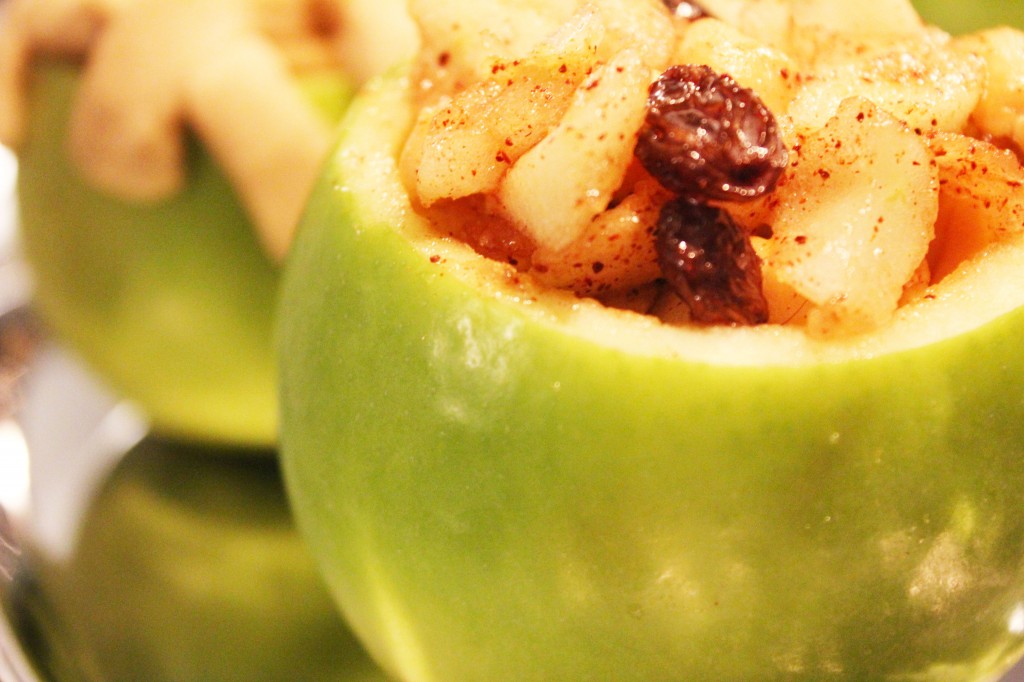 Apple Pie in Apple!
We saw this online and thought, we HAVE to make this! We decided to do an old fashioned apple pie crust with no sugar and using rye flour instead of all purpose flour. This is a great portioned sized dessert!
Crust: (enough for 10 apples)
1 Cup Rye flour (all purpose)
A Pinch of Salt
10,5 Tbsp unsalted Butter (cold, cut into little dices)
1 1/2 Tbsp Lemon juice (cold)
2-3 Tbsp Ice water
Method:
Food-processor:
Mix the flour, salt and cold butter together on high speed in your food-processor for a few seconds, then pulse a few times until the dough has a grainy consistency.
While the food-processor is still on add the ice water and cold lemon juice and mix until the dough is smooth.
Remove dough from bowl and press into a ball then roll out your pie crust on parchment paper. While using a pizza slicer cut the dough into thin slices and place into the refrigerator until you are ready to use.
Filling:
1-2 Tbsp Lemon juice
10 Granny Smith Apples
all of your scooped apple core (remember to removed the stones)
Peanuts
Raisins
Sugar
Cinnamon
Method:
Wash, and cut the top of your apples. Using a spoon hollow out the core to make the apple "bowl". Be careful to not puncture the peel, this will cause the apple to break and leak while in the oven. Set the "apple bowls" aside.
Cut the scooped apple core into small chunks.
In a bowl, mix together the apple core, lemon juice, nuts, raisins, sugar and cinnamon (however much you desire, taste in-between).
Spoon filling back into the apple bowls and press down gently, then cover the top of the apple in a lattice pattern with pie crust strips.
Lightly brush the crust with some milk, then sprinkle some sugar and cinnamon on top.
Bake in the oven in a baking dish for 20-35 minutes, or until crust is golden brown. Carefully remove the apples from the baking dish and serve hot along with ice-cream or whipped cream!
Enjoy!