Tag Archives:
banana ice cream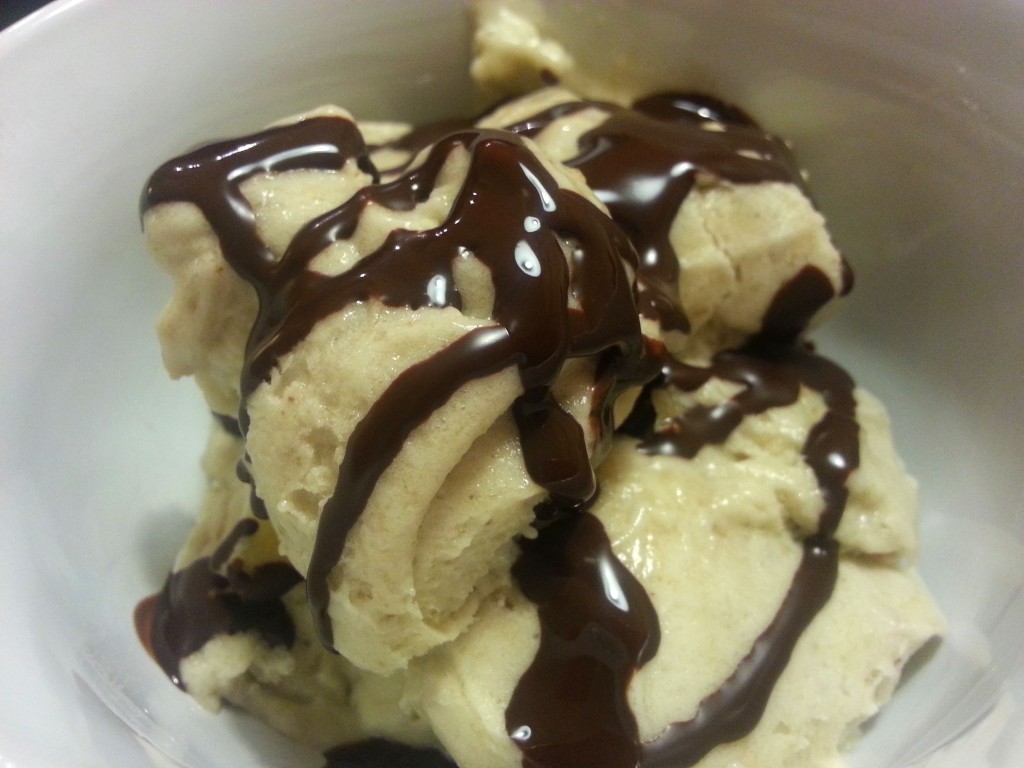 I've made all kinds of ice cream recipes throughout the years but it's time consuming and usually contains LOADS of sugar! There is a simpler and a much healthier way of making homemade ice cream, BANANAS! They make the perfect rich creamy ice cream! Just freeze them then whip them in a blender and voila!! 😀
There are so many things you can do with bananas, they are great and the kids definitely love them, and can even join in, it's that simple!
What I did here is just the basic recipe, Banana Vanilla Ice Cream.
You'll need:
Peel and cut the bananas into chunks, then place them in the freezer until solid (ca. 1-2 hours).
When they are completely frozen, put them in a blender on high speed until it has that ice cream texture. You'll need to scrape down the sides with a spatula when they stick.
Lastly add the vanilla extract and blend it all together one last time.
If you like it soft served then the ice cream should be perfect now, but you can put it back into the freezer in an airtight container for about 20 minutes and it'll be hard more like regular ice cream.
Try something else:
You can add all kinds of fruits and berries to the mix for different flavors. Like strawberries, blueberries, lemon, mango's the list is endless!
Sweeter twist:
For those of you who love peanut butter ice cream, try getting some creamy organic peanut butter and add 1 full tbsp to the mix, it's delicious!
You can also try adding some nut, like: Walnuts, peanuts, almonds, pecan or hazelnuts.
Dates also work well with this recipe just make sure they are pitted
Cinnamon, mint or coconut (flakes) all add great flavors.
70% (or higher) dark organic chocolate will give you that perfect chocolate flavor. You can cut into chunks, or melt the chocolate and let it cool a bit before adding to the mix (you'll have to freeze it for 1-2 hours so it will cool completely)
Some of these might be slightly unhealthy but you can always choose organic, non dairy or vegan brands.
The possibilities are endless, make your own and tell us how you made your perfect ice cream